Over 50 Years of Automotive
Maintenance Excellence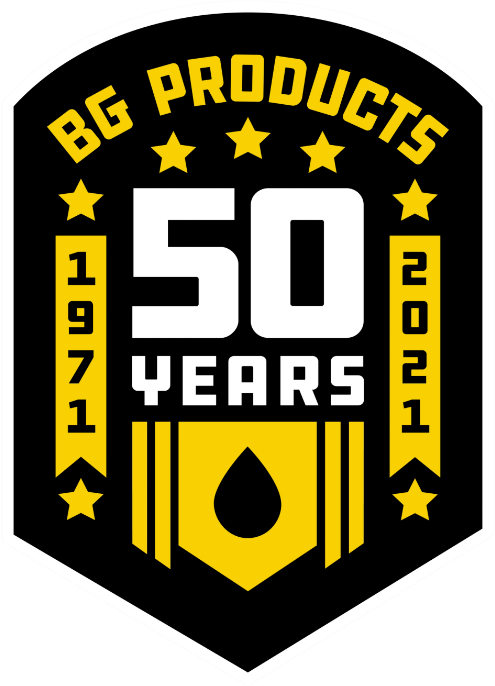 BG Products, Inc. is committed to maintaining vehicles through high-quality automotive maintenance services for fuel systems, engines, transmissions, brakes, power steering, cooling, battery, driveline, and climate control systems.
We provide the highest quality products and equipment to dealerships, independent shops, and franchisees so they can perform BG Automotive Maintenance Services on consumer vehicles.
We take the time to train service advisors to convey the importance and effectiveness of automotive maintenance. We also train technicians on proper procedures for performing our services with the utmost competence. In other words, BG Certified service advisors and technicians are people you can trust.
Manufactured in El Dorado, Kansas, and distributed worldwide, BG's professional-use products and equipment add more efficiency, miles per gallon, and long-term reliability to vehicles. We focus exclusively on products of the highest quality only available through BG.
Unique to the industry, BG Products works, as it always has, through a close-knit network of independent distributors.
More than 40,000 shops, dealerships, and technicians every business day use our products, services, tools, and equipment. In a recent national survey, dealership service managers said they use BG Products as their supplier of fluid maintenance service products and equipment by a margin of nearly 3 to 1 over any other supplier.
History
After World War II, six veterans – John Thompson, Sam Parks, Don Walton, O.J. Connell, Q.T. Williams, and Don Broadbent – and a land speed record holder, Roy Leslie, emerged from the difficult days of war with courage, ingenuity, and a vision for a great company.
The seven entrepreneurs had years of experience in the automotive industry before coming together in 1971 to form BG Products, Inc. They wanted to base their new company on the contributions of people working together for a common cause of selling superior quality automotive products.
Late In 1971, BG's first two products went to market: Engine Tune-Up and RF-7. BG sold products worth just over a half-million dollars in the first full year of business. In 1973, BG grew by 17 percent, and the year after that, 20 percent. Year over year since 1971, BG has shown an impressive growth pattern.
By the 1980s, the supplier of all BG chemistry had been sold to a new company, Witco, which quickly decided to close the Wichita plant. BG purchased the Wichita facility and began manufacturing its own products. With a Research and Development laboratory and proprietary manufacturing processes, BG began developing new products and fully capitalizing on its existing products.
As the maintenance requirements of ever more sophisticated engines have grown from model year to model year, BG has kept pace with detailed, comprehensive educational programs and a commitment to education resulting in the founding of our own BG University in 1999 and the development of the BG Certified Service Advisor Training website in 2011.
Through changing times and technologies, BG has forged ahead under the steady guidance of directors in a line of succession begun with seven entrepreneurial founders.
Mission
BG Products, Inc. is the recognized global leader in transportation maintenance services and related industries.
Vision
In partnership with its Distributors, BG Products, Inc. provides the highest quality products, services and solutions for transportation, and related industries worldwide.